Hi everyone,
A new experimental build 0.27.00 has just been released!
IMPORTANT: There are notes below covering the new save game location and instructions for copying over your previous save data. Please follow these instructions if you wish to preserve your old save game.
This build features a new Mining Tool and Minable Resources! There's a new tool – the Refined Pick and two new minable resources – Rock and Clay. You can use the Pick to harvest the new resources which can be found around the islands. Rock is generally found on the islands, while Clay can be found under the water around the islands.
We've been receiving emails about players not having user permissions to write world or map data. There's a few possible causes for this error, but the most common seems to be when the game is installed in the Program Files folder and the user account doesn't have sufficient privileges or security settings. So from this build we've changed the location of the game's save data. You will need to do a simple copy-paste to move your old save folder to the new location. A quick guide can be found here —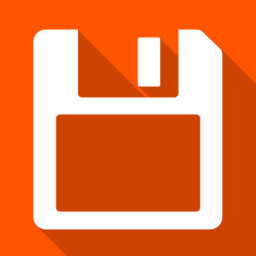 This also allows players with multiple users (brothers, sisters, friends, etc) to have their own unique save game data if they have their own user account on the PC.
Another small tweak in this build is that crafted items will automatically be picked up or stored in your backpack if possible. This saves unnecessary craft-pickup-craft-pickup scenarios.
A small note for Mac users: In testing we have noticed that the game needs to be launched from the Steam app or a desktop shortcut created by Steam. If the game is run directly from the .app file, Steam fails to register as initialised and you will see an error message in the game.
That's it for this update. In the next week or so we'll be moving the latest experimental updates over to the stable branch.
Have fun!
Stay Alive!
:: Beam Team
—
BUG FIXES
– Fixed Smoked Meat reverting when stored in Containers.
– Fixed item display names not persisting.
CHANGES
– Changed crafted objects to immediately pickup or store in backpack when crafted if possible.
– Changed world data and save file location to use user's special documents folder.
– Changed Clay Waterbottle to start off empty.
NEW FEATURES
– New Mining system!
– New Pick item!
– New Rock resource!
– New Clay resource!
DEV NOTES
– Reduced performance overhead when creating and initializing new items.